Are you yearning to view our software interface?
Are you interested to know how this MS Access database recovery software looks like?
Are you looking forward to see the database Access repair process performed by Access Recovery software?
Are you waiting to check out this MDB fix tool?
Are you looking ahead to view some bits of database repair process?
How to Restore Access Database?
No need to worry because Easy Access Database Restore Software available hare, now you can easily restore access database.
Some screenshots giving you a glance of the process to restore corrupt access database files using MS Access Recovery software are as follows.
Initial Screen that Flashes as You Open Our Software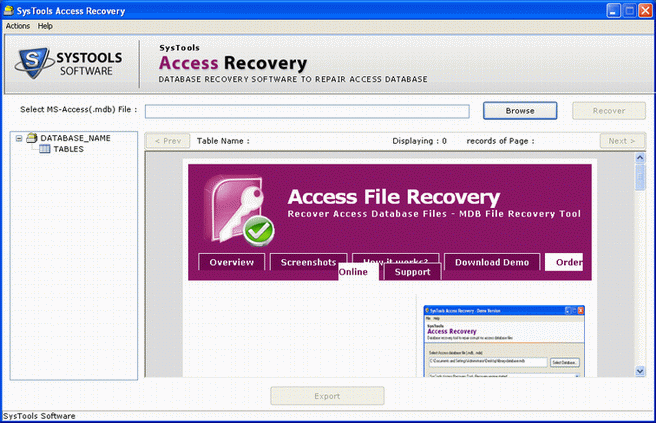 Database Scanning Process Displayed Below in the Following Screenshot